What is Pay Per Click Advertising? What are its Benefits: PPC (Pay Per Click), formerly known as Google AdWords, is the most potent and effective way of digital marketing. This service is provided by Google itself, where Google places your advertisement on the top of Google Search Engine Result Page.
What is Pay Per Click Advertising? What are its Benefits?
The term Pay Per Click itself defines its meaning, where the advertiser has to pay a certain amount of money to Google on each click on their ads. As it is the service of Google, PPC advertising has the most significant number of audience, which makes the advertisement most effective. For each 1$ spent on Google Ad Words, you get a revenue of $2.
PPC is the process of buying visitors into your advertisement to increase leads, sales, and conversion. PPC advertising has a method of keyword bidding where the higher you bid, the higher will your ad placement. Now, suppose your competitor has offered $3 per click on their keyword than to surpass their ads on the same keyword, you have to bid over $3.
Read More: What Is SEO / Search Engine Optimization?
Here are some interesting facts about PPC advertising:
According to both the 2017 study, over $10.1 billion was invested by over seven million advertisers.
There are today nearly 300,000 mobile apps for Google Mobile Ads. (Marketing of Creative Roots)
95% of all pay search ad clicks on mobile are driven by Google.
In the search results, an average of 41% of the clicks goes to the top 3 aids. (Word stream)
The higher your CTR, the lower is your CPC.
What are its Benefits?
PPC advertising can provide numerous benefits to your business. If you are tired of wasting your money on other advertising platforms, then PPC might be the best choice for your business that will immediately drive you leads and conversion.
For your ease, I have listed down some of the significant benefits that PPC will provide.
1. Boosts Traffic to your website
Google places your high bid keyword on the top of Google SERP, where every visitor will have direct sight to your advertisement. People generally click on those websites that are displayed on the front page of the search engine.
You can get double the regular traffic after implementation of Google Ads for sure as it directly places on top even without the need of SEO.
2. You pay only for clicks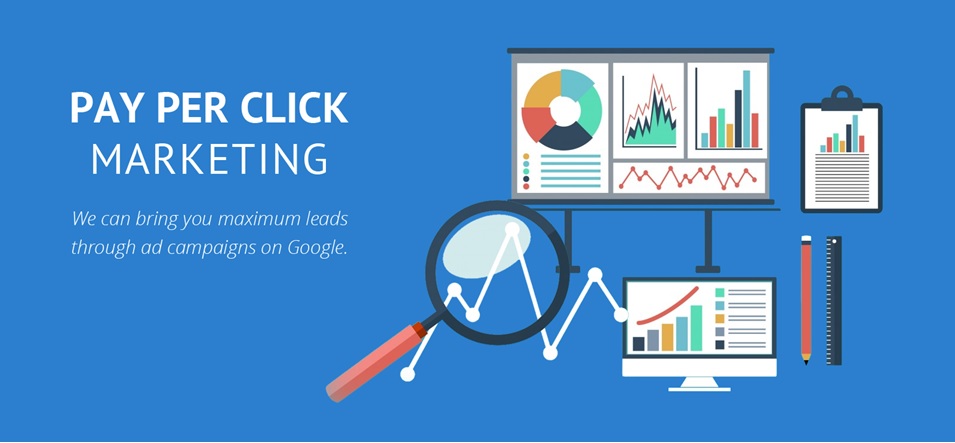 Google only charges you if anyone clicks into your advertisement else; you don't have to pay a dime. Unless anyone clicks, you can have your brand awareness through the PPC advertising, as everyone will see your ad at the front page. Another perk is that PPC advertising would fall in the category of marketing, which ultimately means it is a business expense. Since business expenses are tax-deductible, you can write these expenses off when you file taxes online. A CPA or tax professional can assist you with figuring this process out.
3. Better targeting options
PPC provides better and more features while targeting your desired audience. You can target specific locations considering the audience, age, demographics, interest. You can even remove the unwanted visitors towards your ad, i.e., Negative keywords. This technique will keep away the unintended users by not displaying your ad on their search engine.
It surely will increase the engagement of potential users, which will have a higher chance of a conversion.
with pay-per-click search advertising when are you charged
4. Cost measurable
You are free to control your PPC cost with your will. You can change the bidding of the keyword whenever there is no more competition in the advertisement. Unlike traditional marketing, you can keep track of your budget spent and have an idea where your budget is going. Cost measurable is the primary element of any business.
5. Quick Result
PPC advertising is the fastest platform of online advertisement, which will provide you fast results. After the running of the ad, you will start getting leads within a few days. Organic search is the most reliable source of information searching, and whenever your ad is placed on top, you will get a flood of leads and conversions.
By investing in Google AdWords, you can maximize your business outcome within a short period.
Read More: Digital Marketing: 6 Types of Digital Marketing Strategy (SEO, SMM, SMO)
6. No need for SEO
With the implementation of PPC, you will be free from the headache of SEO techniques to rank on the first page of SERP. Google will automatically place your ads on the first page whenever you surpass the keyword bid from your competitors.
You can save the extra expenditure on SEO experts, which costs a high charge. Even though you apply SEO, you can never be sure that your website will rank on top of Google. Now, with the help of Google Ads, it is possible in a short time.
Conclusion
Pay Per Click Advertising: PPC advertising is a reliable and profitable platform of online advertisement that provides many benefits that are enlisted above. If you are in a shortage of leads and looking for quick conversions, then PPC is the best option for your business. Invest in PPC advertisements and gain a high return on investment.